Hello,
I visit this forum several times a day and often (10% of my visits encounter a problem) find it returning 502.
Rather than continuing to post passive aggressive screenshots on twitter I set up a pingdom account to poll the forum to see if this issue was general, or just PEBKAC.
Here are the results of running this check for a few days.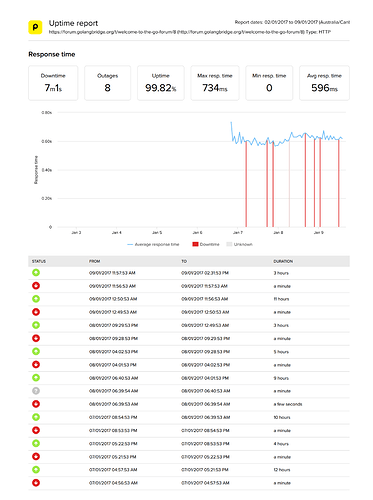 I think there may be an issue with the stability of the forum.