Hi,
I tried to use go 1.17 which has been recently released on my windows 10 laptop.
I installed go 1.17 with .msi installer which I downloaded from https://golang.org/dl/
And I got a malware report from windows 10 defender as the attached screenshot.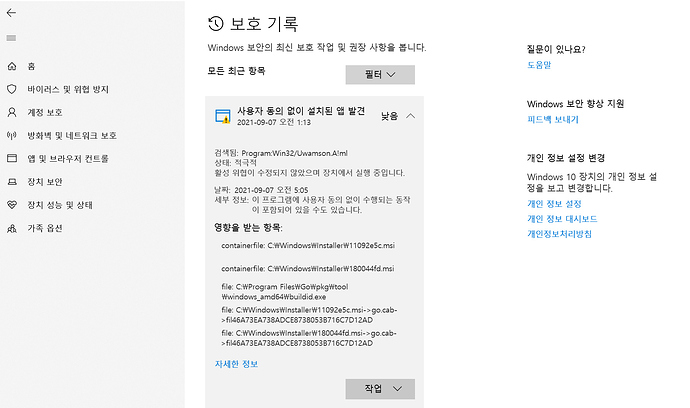 I reinstalled the compiler, let windows 10 defender full scan and it caught the malware.
I removed installed go 1.17, I downloaded the go 1.17 .msi again, installed the compiler with new .msi and I tried the full scan again, I got the same result.
I removed the go 1.17 and installed go 1.16 and tried the full scan, the windows defender said "safe".
I think it might be security issue and I report what I found.
Thank you.