Function Undefined while using it from same package
Unable to find out what is going wrong here.
Newly created 2 Files LibConfig and LibSQL, but LibConfig is undefined while calling a function in LibConfig from LibSQL.
NOTE: i want to install this complete project as package to local and use it in other projects
go.mod file here
module GitHub - pranavkv/golib_v1
go 1.18
require (
)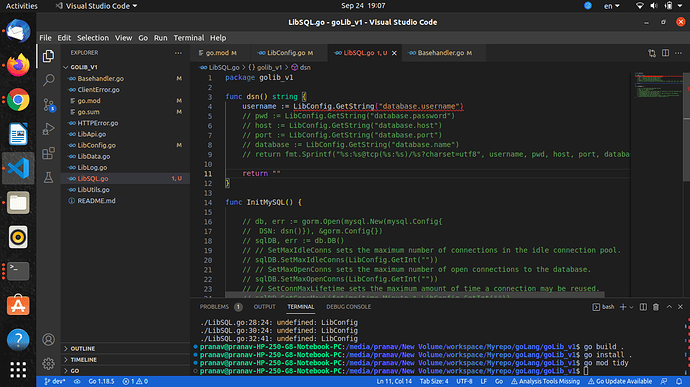 I can import all the functions from files other than LibConfig.
Please help to identify the issue