I am using go to test some terraform code and am new to the language. What I am trying to do is run tests on multiple go modules which test out individual terraform modules. Currently my test modules are structured like this: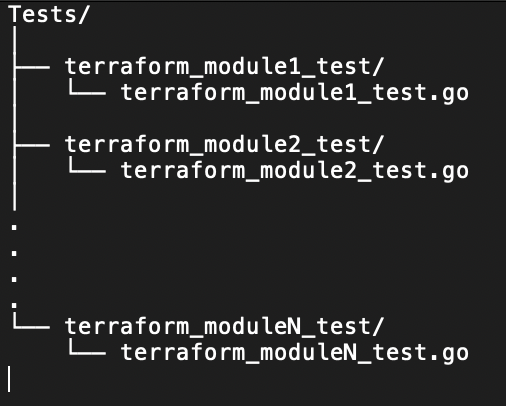 To run the individual tests, my current solution (probably naive) is to go to the individual test module and run:
go mod init
go mod tidy
go test -v <TEST_MODULE.GO FILE>
Was there any way to run the tests located in the individual modules together instead of running the tests separately. Currently I am utilizing a script to run them all together but there is no good way to fail fast in that scenario.
Since I am very new to go I probably did not do this the right way and any suggestions would be very helpful.