Hi all,
When adding to a red black tree, in the 5th and last case: new node is red, parent is red, grandparent black and uncle black.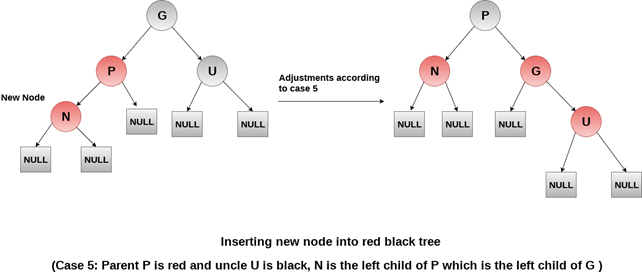 This tree (red parent, black grandparent and black non nil uncle) is not red black. If new node an parent are on the left side, then the right side contians more black nodes in its path, before we add our new node.
Is this observation correct ? Do we still need to treat this case, simply because when rotatig/recoloring in the other situations for instert, this situation will arise ?