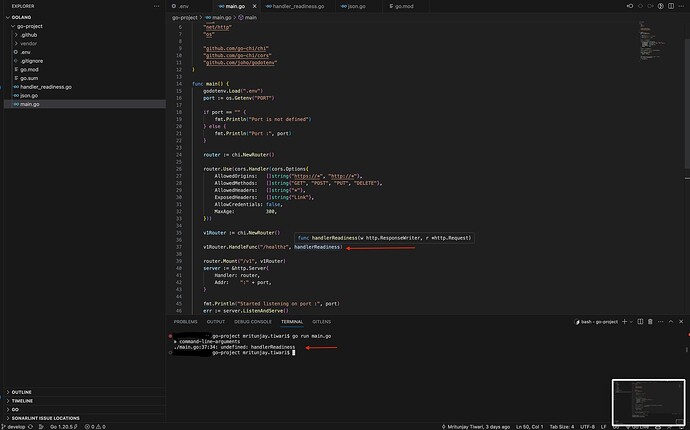 Hello,
I am facing issue while importing function. I have the directory structure as mentioned in the screenshot.
I want to import function "handlerReadiness" from handler_readiness.go into main.go. But when I run the main.go file, it says "undefined handlerReadiness".
Although when I hover over handlerReadiness, I can see the function in defined and can reach to it's definition by doing command+click.
Please help in resolving this issue.