I do not how to ask the question, but I am confused by how to manage sessions when the server is at local host.
Accessing the database direct
Without a middleware (REST), sessions are created as soon as you connect to the database. Even 2 connections from same computer gets 2 separate sessions.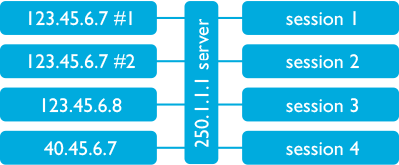 Accessing via Go and localhost (127.0.0.1)
Using Golang as middleware, all connections go through 127.0.0.1 and there will be only 1 single session.

My questions are
Is there any way to pass the cookie to Go in order to create separate database sessions?

Or is this the way it should be?
Any clue to handle this is appreciated.