I made a draft of a login procedure for a web application and I am looking for advice or feedback if this a good way to do a login procedure.
I have already a Go REST API and is interacting with a Postgresql database.
No I am thinking of create an Centralized Authentication Server using Go that only handle everything regarding authentication, validation and gathering information and create an Authentication Token to use in the web application later.
Here is a visualization of my thoughts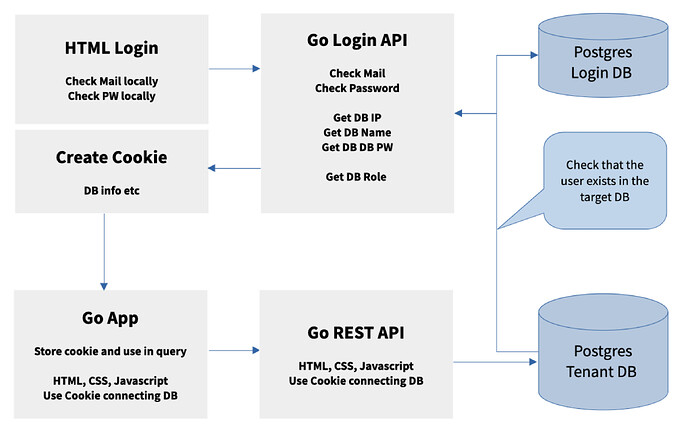 My questions are:
Am I overthinking this?
Is this a secure way to login?
Any tip which tools I can use?
Any other comments welcome…