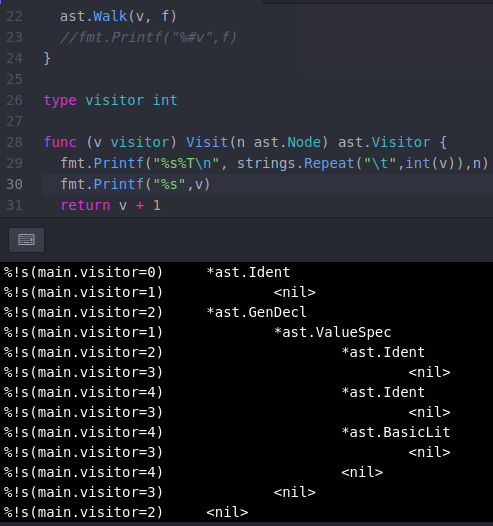 Hi, so I saw Fransesc Campoy's youtube vid on parser and ast, and was trying it out. I don't understand how the v is increasing and decreasing to modify the tabs. so I printed them out, and still don't understand.
What I thought initially:
the visitor 0 visits ast.Ident
then visitor 1 visits
so the next visitor should revert back to 1 but it is actually 2
then after the 2 changes to 3 changes to 4 (instead of 3 as I thought)
i thought the next one should be 4 -> 5 but it changes back to 3
now I'm confused… i thought it was depth of tree or something, but it doesn't match up. Help?