I faced a problem when for some reason I can not place function in package and then use that package. Look at the pic below: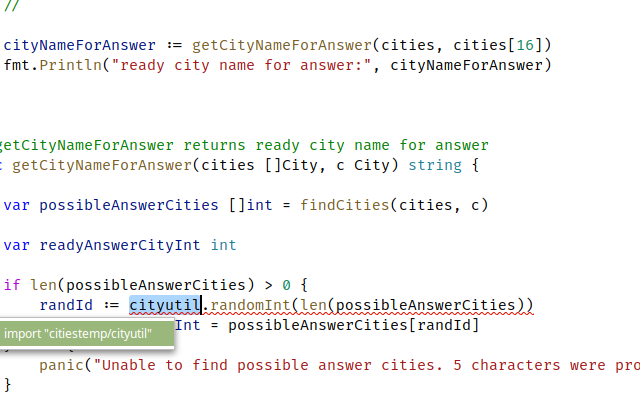 Here is a main.go file which is in package main and I moved function randomInt into package cityutil and try to use it in the main.go file. So IDE suggest to me to import that newly created package - I did it. Look at it: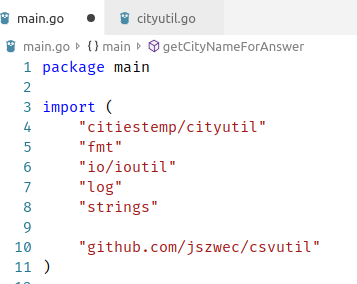 Then I press save file and those import "citiestemp/cityutil" disapeared for some reason. So I mention what is the reason of that behaviour? Why I cat not import it that way?