Hi. Just started learning golang and wanted to develop a website that will work similar to Wikipedia. First, I have to work with the database to store and query for subpages, but I can't get it right and getting wrong values from the query or can't properly store received data to a variable. My output looks like this:
$ go run main.go
DB connected!
0  []

My code:
I checked the same query: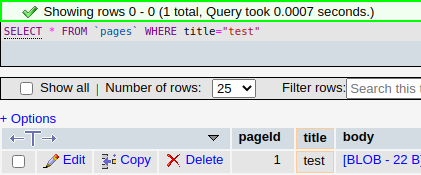 Please have a look at my code and help me find it. Thank you.